Agenda
PRORISC and SAFE 2019
Thursday, 4 -- Friday, 5 July 2019
Aula Conference Centre of TUDelft
PRORISC and SAFE 2019
PRORISC is an annual conference on Integrated Circuit (IC) design and SAFE is an annual conference on Microsystems, Materials, Technology and RF-devices. Both conferences are organized together within the three technical Dutch universities Twente, Delft and Eindhoven. The conference is organized by PhD students and is intended for PhD candidates to expand their network and share their research ideas, which provides a unique opportunity for future collaborations. Each year, one of the technical universities will be responsible for the organization of the two conferences. In 2019 the PRORISC will be held at at the campus of Delft University of Technology.
Additional information ...

---
inauguration Earl McCune and Cicero Vaucher
Friday, 17 -- Friday, 17 May 2019
AULA
Earl McCune, Cicero Vaucher
TU Delft
Additional information ...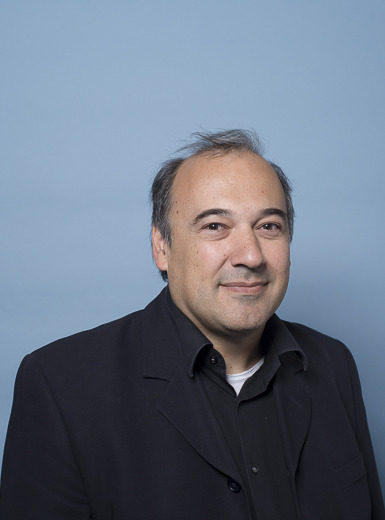 ---
Smart Sensor Systems
Monday, 8 -- Friday, 12 April 2019
08:45-17:30
TU Delft / EWI
Smart Sensor Systems
This course addresses the design and development of smart sensor systems. After a general overview, various key aspects of sensor systems are discussed: measurement and calibration techniques, the design of precision sensor interfaces, analog-to-digital conversion techniques, and sensing principles for the measurement of magnetic fields, temperature, capacitance, acceleration and rotation. The state-of-the-art smart sensor systems covered by the course include smart magnetic-field sensors, smart temperature sensors, physical chemosensors, multi-electrode capacitive sensors, implantable smart sensors, DNA microarrays, smart inertial sensors, smart optical microsystems and CMOS image sensors. A systematic approach towards the design of smart sensor systems is presented. The lectures are augmented by case studies and hands-on demonstrations.
Additional information ...

---
Radio-frequency engineering for space
Tuesday, 5 March 2019
13:45-15:45
lecture hall Boole, EWI building
Václav Valenta
European Space Agency

The key challenges in the design of radio-frequency instruments for space will be reviewed. Space environmental aspects will be discussed as well as the practical measures that need to be implemented to assure a high level of reliability. Selected examples will be presented, covering a wide spectrum of applications: from new satellite communication trends, such as active reconfigurable antennas to future scientific RF instruments that will be placed on other planets. Special focus will be put on high-power amplification concepts and integration solutions.
Speaker Bio: Václav Valenta was born in Czechoslovakia and received Master and Doctoral degrees in radio engineering and mathematics from the Brno University of Technology in the Czech Republic and Université Paris-Est in France, respectively. In the past, Dr. Valenta has designed and demonstrated active and passive radar systems operating up to a frequency of 140 GHz. His expertise is in the area of multi-functional RFIC design (SiGe BiCMOS and III-V) covering key functions from amplification, frequency generation/conversion, modulation/demodulation, and heterogenous RFIC integration. Dr. Valenta is currently with the European Space Agency, RF Equipment and Technology Section, running and supporting several R&D projects. Dr. Valenta is responsible for the development of the radio-science instrument "LaRa", which is a scientific payload that will be launched to Mars in the frame of the mission ExoMars 2020.